Looking to Hire .NET Developers? Look no further than Codertal!
Our team of skilled .NET developers is ready to help you bring your projects to life.
We can deliver a high-quality software that will exceed your expectations. By following the best practices for software development, including code reviews, testing, and documentation, it is sure that our solutions are reliable, scalable, and easy to maintain.
Whether you need a dedicated development team, a project-based engagement, or a combination of both, we can tailor our services to fit your requirements.
We specialize in .NET development and have years of experience delivering top-quality solutions to our clients.
With Codertal, you can rest assured that your project will be completed on time, within budget, and to your exact specifications.
Find us in Ireland on the following locations :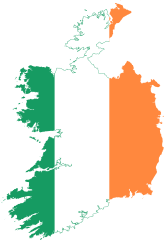 ---