Are you looking to Hire Magento Engineers? Codertal can help!
Why Magento?
-Magento is a powerful and flexible e-commerce platform that allows businesses to create and manage online stores efficiently
-Magento is designed to handle large-scale e-commerce operations. It can efficiently manage a high volume of products, customers, and transactions, making it suitable for businesses with significant growth potential.
-Magento offers extensive customization options, allowing businesses to tailor their online stores to their specific needs.
-It offers features like customizable URLs, meta tags, sitemaps, and SEO-friendly URLs, helping businesses improve their visibility and ranking in search engine results.
-Magento applications are designed to be responsive and mobile-friendly.
Why Codertal?
We are an expert development agency and our Magento Developers team of engineers is passionate about what we do, and we're committed to delivering the highest level of service and support to our clients. So, if you're looking for a partner that you can trust to deliver exceptional results, look no further than Codertal Engineers. Contact us today to learn more about our services and how we can help you take your project to the next level!
Hiring Magento Engineers in Ireland as contractors can provide many benefits, including cost savings, expertise, flexibility, and faster time-to-market. You can also scale your Magento Human Resources up or down based on project requirements.
Make sure you choose the contractor with a high level of experience and expertise to deliver exceptional results, and Codertal is ready to do that.
Here are our locations in Ireland: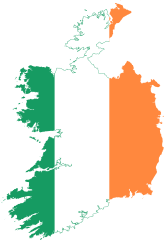 Read more about us on our home page: https://codertal.com